---
The Bad Black Bu is loaded and ready for Test n Tune Thursday!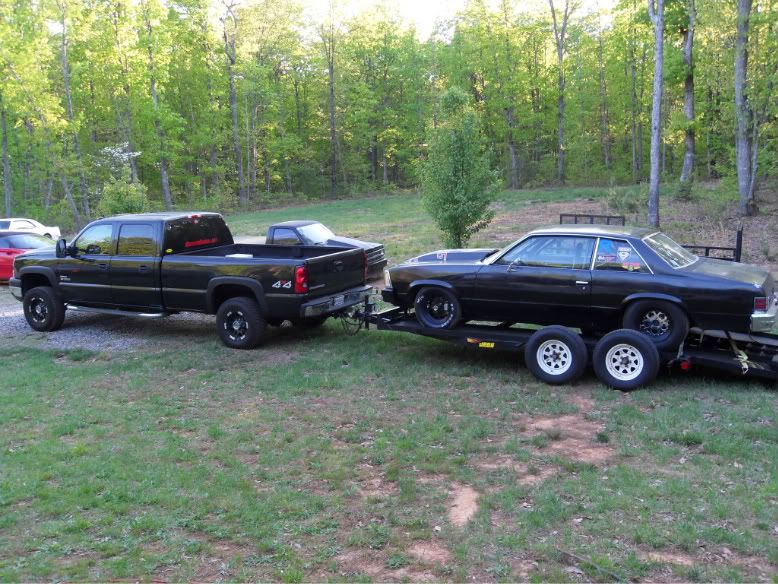 ---
Holeshot Performance Wheels is the Official Wheel of X275 Drag Radial!
They have signed on to become the HoleShot of the Night Sponsor at MIR and VMP!
The racer that has the largest margin of victory in X275 by a HoleShot
and has the HoleShot Performance Wheel Decal in place will be eligible for the $50.00 HoleShot Award.
If there are no Hole Shot wins the money will roll over to the next race at that specific venue.
---
OutlawRadial.net welcomes Induction Solutions
as
The Offical Nitrous Company of X275DR at MIR & VMP for 2010!
Mickey Thompson Tires to sponsor contingency program
for
X275DR at MIR and VMP for 2010!
Read all about it here: DragZine Article
X275DR Video by Matt Sears
http://www.youtube.com/watch?v=btUs9EsyrtY
X275DR Swag available PayPal John at: nos355chevy@fastmail.fm
T Shirts: $15.00
Hoodies: $25.00
Long Sleeve T Shirts: $18.00
Sweatshirts: $18.00
Flex Fit Ball Caps: $18.00
Skull Caps/Beanies: $13.00
add for shipping
---
South Georgia Motorsports Park
DAVID WOLFE
WINS
20 STACKS at ORTC-The Nights the Lights Went Out in Georgia
with a string of 4.4X and 4.5X passes!
http://www.youtube.com/watch?v=G5vk7ySeY-w
---
DAVE HANCE OWNS THE WORLD'S QUICKEST
AND
FASTEST STOCK SUSPENSION RADIAL TIRE CAR!!!
6.86!
Dave Hance gives OutlawRadial.net his take on the 2009 season.
My crew and I were excited about the 2009 racing season. Our new fox bodied drag radial car was now 3 months old and we learned alot about how to make a car work with drag radials. The drag radial class going into 2009 was white hot and very interesting. The competition was fierce and the race was on for the first 6 second stock supsension drag radial pass !

On a Sunday Jan 25th 2009 we launched our drag radial car off the Bradenton Motorsports Park starting line on our way to the first ever 6 second pass...I knew if I could get car into high gear without taking my foot off the throttle we had a great chance of running a 6 sec pass. Well we did get the car into high gear and boy did the car fly threw the middle of the track....at approx 1200 feet I heard a pop and shut everything down but not before running 6.930 !
The 6.930 would hold up for almost the whole year.

After running 6.93 we parked car for most of year before bringing it back out for Orlando, ORTC and the Shakedown at E-Town. We won qual #1 and won the race at Orlando, we qualified #1 and were runner up at Shakedown while tying my good buddy Alex V for et record of 6.894....one week later at MIR we ran 6.88 and 6.86 thus setting new et record....we now hold both 1/4 mile et record 6.869 and 1/4 speed record 223.30 !
Drag radial car is "for sale" , we want to focus on Pro Mod for 2010.
Thanks,

Dave
---
Alex Vrettos
wins
Cecil County Outlaw Drag Radial Championship
Wow what a year where do we start?
I started the year with a 450 sbf with twin 91s when Big Daddy and I went testing back in February to SGMP after having the rear suspension all re-done we where having problems with the car wheelieing. I won the Cecil county outlaw street car opener. Ran a couple 7.30s @200. Then Joe Newsham talked me into putting his 540 BBC in the car and try to make the ORTC SGMP race ......we missed it by one day. First pass off the trailer with the BBC the car went
7.40@204
with a
5.07@154
1/8. Dennis from DMC took the car up to DMC racing and re set the car up and re aligned it. We went to Cecil to test and the first pass it went
7.11@210
next pass went
7.07@211
. we knew we had a monster at that point in time. We won a couple more Cecil events and set et and mph records at
4.71@169
. Then came MIR
6.93@210
and then another
6.96@203
unfortunatly we cracked a head. After rebuilding and upgrading to some billet turbos I went to MIR to test and wheelied and destroyed everything on the front end 3 days before shakedown. We thrashed to get the car together only to find we had more problems then we saw but Shakedown had been rescheduled do to rain.
We drive out to Bradenton for the ORTC race and Job Spetter had the car extremely safe because i wanted to make sure we had fixed the problem we where fighting, and we managed to run a
4.66@167
but lost to Mustang Mike. Off to Orlando Speed World where we qualified number 3 and set top mph of the event with a 213.77 only to break the transmission in first round of eliminations. Back to J&E to fix the car and get it ready for shakedown. Shakedown weather was killer and we knew we could throw a number down. First round of eliminations she ran
6.894@213
!
All in all it was a great year for Team CoRuPt. Turbo People ,J&E Performance and DMC Racing We busted our ass and won the Cecil County Outlaw Radial Championship and Re- Set some Radial Records.